Meet The Bodyguards Of These 7 Bollywood Actors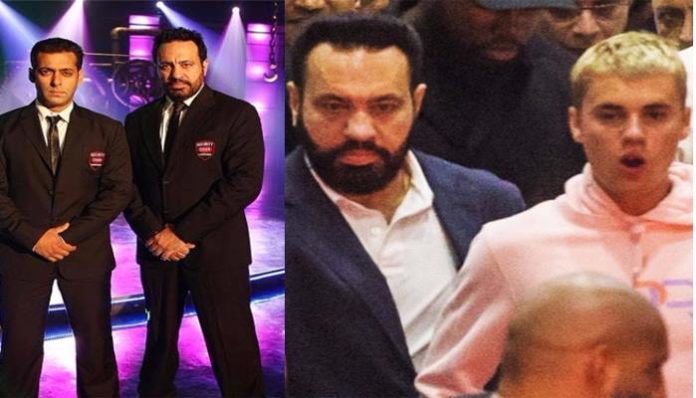 Bodyguards happens to be very important part of any Bollywood Actor's life for very obvious reason to protect them from any type of danger. Bodyguards accompany actors to their sets, to public event and to other places an actor want to visit.
1. Amitabh Bachchan's bodyguard-Jitendra Shinde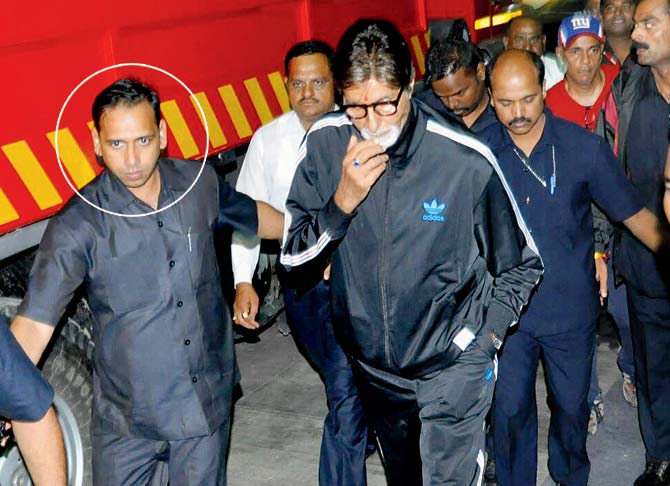 Jitendra Shinde serving Amitabh Bachchan since long period of time. He accompany Amitabh Bachachan across the globe from movie sets to event venue, everywhere. Also he was responsible for Elijah Wood's protection when he visited India.
2. Bodyguard of Aamir Khan-Yuvraj Ghorpade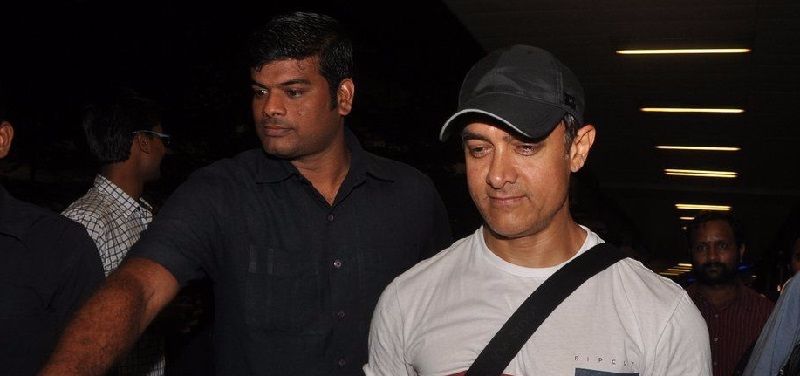 When it comes to security, Aamir Khan is very particular about it. He have many bodyguards to fulfill his security needs but Yuvraj Ghorpade remains a constant leader.
3. Bodyguard of Hrithik Roshan- Mayur Shettigar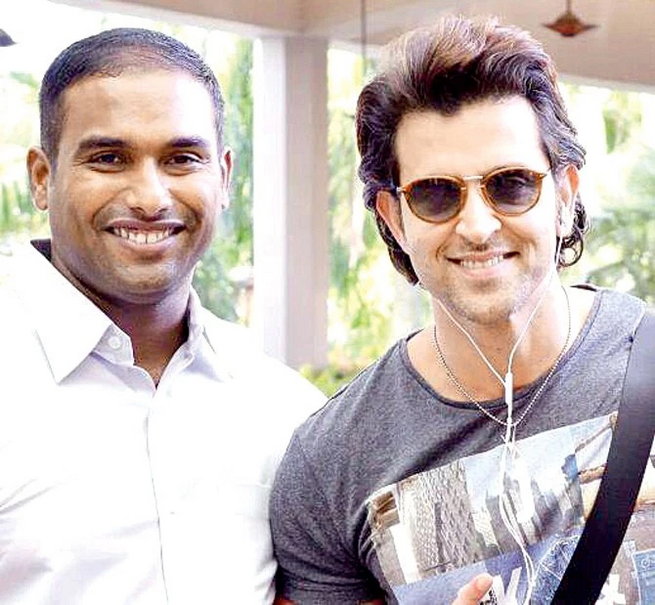 Mayur has been fulflling Hrithik security needs since a long time. Before serving Hrithik, he served to renown celebs like Amitabh Bachchan, Rani Mukherjee, Preity Zinta and Aamir Khan.
4. Bodyguard of Shah Rukh Khan-Ravi Singh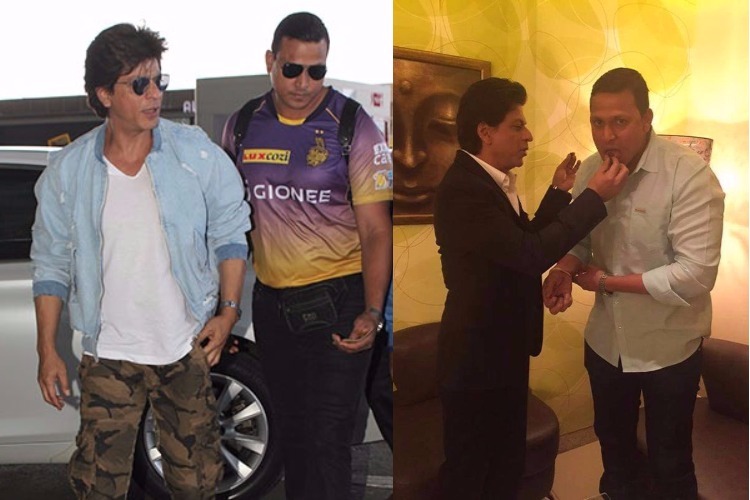 Previously Yaseen Khan use to provide security to Shah Rukh Khan. Now he runs a security firm. Now Ravi Singh is a bodyguard of SRK who accompany him across the globe.
5. Bodyguard of Salman Khan- Shera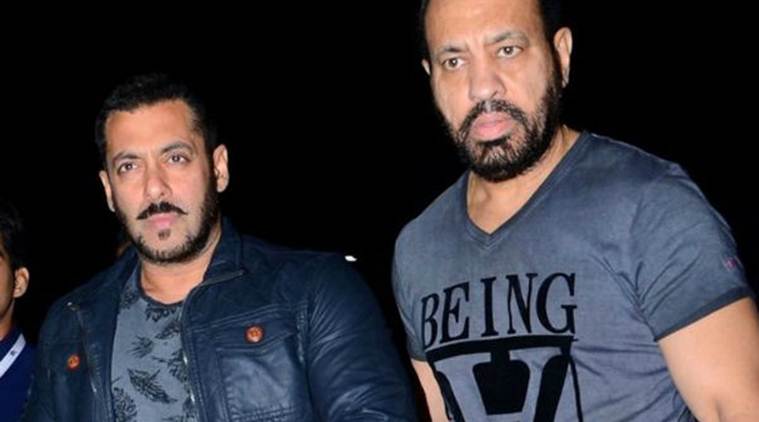 Shera is one of the most famous bodyguard in B-town. He is serving Salman Khan since last 20 years.He accompany Salman to every possible place. He also owns a security company too. He also provided security to some high profile international celeb like- Will Smith, Jackie Chan, Michael Jackson and Justin Bieber, when they visited Mumbai. His monthly income is INR 15 lakhs.
6. Bodyguard of Akshay Kumar- Shreysay Thele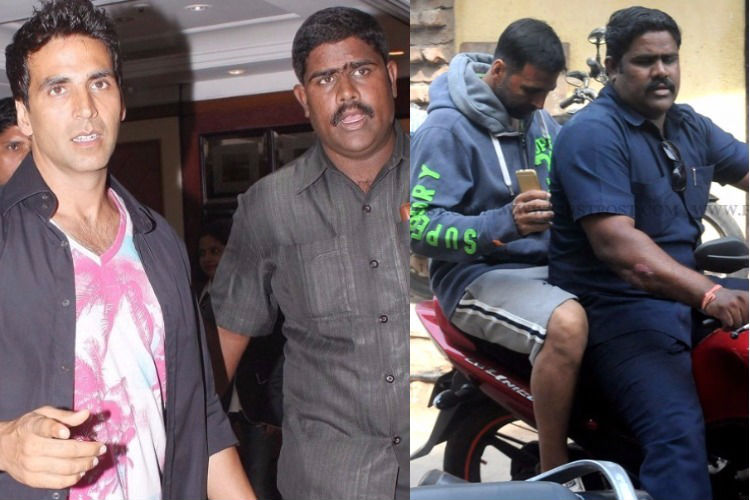 Shreyas, popularly known as Shree is serving our Bollywood's action hero- Akshay Kumar. It is been said that Shree have a photographic memory.
7. Bodyguard of Shahid Kapoor and Sunny Leone- Yusuf Ibrahim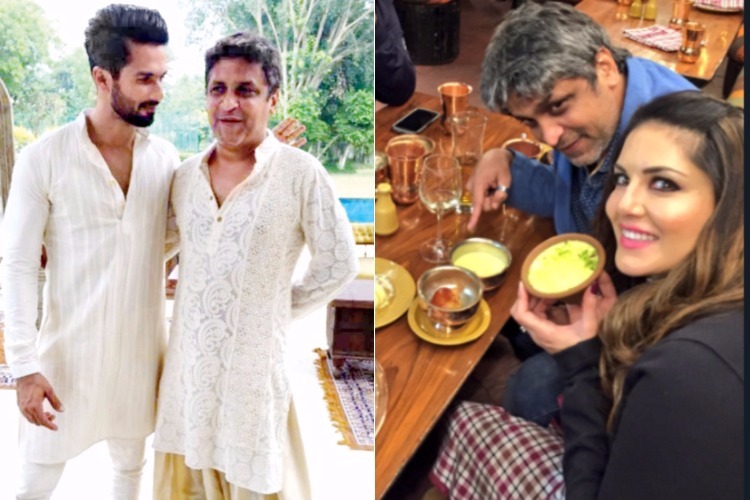 Yusuf Ibrahim happens to be one of the top bodyguard in industry. ALong with providing security to Shahid Kapoor and Sunny Leone, he also runs a security firm named '911'.
Stay tuned with us for all latest news and Bollywood gossips.
Comments
comments